Jacinta Lee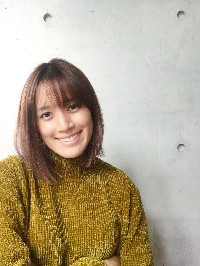 Biography
In this modern, fast-changing world, stress is experienced by many from various sources. While we cannot control many situations that happen to us or around us, we can control the way we view them and thus our ability to handle them and release our emotions. Jacinta specialises in stress issues, especially business/work and relationships related stress. Through BodyTalk, she hopes empower people's lives through healing; to bring about individuals' awareness to the sub-conscious and conscious issues affecting them and thereby allowing the bodymind to restore its balanced, healthy and happy state.
A born and bred Singaporean, Jacinta was educated in the pressure cooker environment of the Singapore education system. She survived and excelled in her studies despite the pressure, but her body was accumulating the stresses in the environment and hit tipping point after 4 years of starting her own business. She started experiencing back pains in the form of muscular spasms every night. This not only kept her from restful sleep, but also worsened until she eventually could not stand straight, walking with a hunch and experiencing chest pains and difficulty breathing at just 27 years of age. She consulted all sorts of medical opinions including sports medicine, chiropractic, osteopath, TCM, etc. and started yoga therapy. All these gave her short term relief, but her spasms would come back again at night and bring her back to square one. Her x-ray showed a perfectly normal spine with no indications of slipped disc.

It was not until an introduction to BodyTalk that finally addresses the source of her issues put her on road to recovery. Throughout the 2 years of sessions, Jacinta saw not only physical recovery, but also improved mindfulness and shift in mentality that significantly changed the way she now views and handles her business and life. Experiencing how BodyTalk addresses the mind, body and spirit as a whole without diagnosis, allowing every session to be unique in what the bodymind prioritizes fascinated and convinced her to take up BodyTalk training and become a Certified BodyTalk Practitioner.

Jacinta is available for BodyTalk sessions at her clinic or at your home. If you would like a session or interested to find out more about BodyTalk from her, please feel free to call, text or email.