Brenda Pitout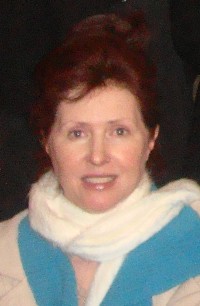 Brenda Pitout
CBPand course Coordinator, CBP
Clinic
1 Kiah Mews,

Canning Vale, Perth , WA 6155
Australia
Phone: 61-8-94562972
bodytalkwa@gmail.com

Biography
Brenda had a BodyTalk practice in Durban South Africa for a few years before immigrating to Perth, Australia at the beginning of 2009. Together with her daughter, Ianthe, they have established The BodyTalk Health and Wellness Clinic in Canning Vale, Perth, W.A.
They have treated numerous ailments in clients of all ages and have seen astounding results using the BodyTalk System. Since the innate wisdom knows exactly what needs to be addressed and when it needs to be addressed, each session is unique and profoundly pertinent to the individual needs of the person being treated.
The various techniques applied are non-invasive and the sessions are extremely relaxing. There is no need for the client to do anything or take anything after the session, the body simply rectifies the imbalances itself whereafter healing takes place.
Brenda has completed BodyTalk: Fundamentals; Fundamentals Integration, Principles of Consciousness, Bio-Dynamics, Macrocosmic BodyMind and Matrix Dynamics and has seen their practice thriving and has found great satisfaction in being of assistance to those seeking relief from physical and/or emotional disorders.
Brenda has also co-ordinated many BodyTalk courses in Perth over the last five years including BodyTalk: Fundamentals, BodyTalk Access (which is a 1 day course taught with the intention of empowering households to take care of a major portion of their day to day healthcare needs); BodyTalk: Fundamentals Integration, Mindscape, Principles of Consciousness and MacroCosmic BodyMind.
Should you have any interest in knowing more about the possibility of making BodyTalk a career, please feel free to contact Brenda who would be delighted to discuss forthcoming courses with you.
Otherwise please feel free to phone in to book a BodyTalk session for a life changing experience.