Course Registration
You have selected a course. To complete your registration, please follow these simple steps.
Location
Online
Denver, CO USA Phone: 303-888-2185

Discount
Early Bird discount of $50 if registered and paid before October 6, 2020 Monitor fee is $162.50.
Details
MindScape is a multi-day experiential class to learn about, work with, harness, and intentionally use the superpowers of your mind. A famous Henry Ford quote, "Whether you think you can, or you think you can't – you're right," Your mind is a powerful tool. In this class we discover the way to transcend your limiting belief patterns and create new skills and a new mindset to get new results. Better performance in any realm is about bringing attention to our thought patterns and intentionally working with those patterns to bring forward our best self. This is a tool that can be used in any area of life such as in relationship, parenting, career, money or health (just to name a few). So whether you are an innovator, parent/grandparent, budding intuitive, business owner, creative, athlete, coach, health care practitioner, teacher or student and/or just a human wanting to manifest health and wellbeing – everyone can get something different and learn to also use these tools in multiple realms. We learn to access and use a "thinking style" that many of us used as kids – an intuitive, knowing and usually right sense of the world. Modern day has taught us to be more linear and logical about our thinking. Come and learn how to access your holistic brain To learn more click on this link to my MindScape webpage. No experience necessary. Come with an open heart and a truckload of curiosity!
Instructor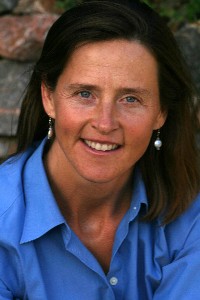 tricia@triciagast.com
www.triciagast.com