Beata Rachowiecka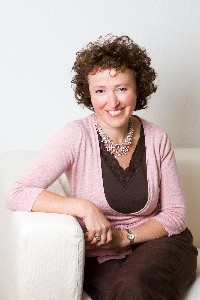 Biography
Beata Rachowiecka M.A., Dip ION, A.M.E., MBANT, Dip Phyt, Dip ITEC HM, CBP
My encounter with BodyTalk
Having worked in nutrition for many years I came to realise that we are much, much more than just what we eat. In my search for how to best help my clients cope with their health issues, I have come across and then, qualified in, a flower and tree essences philosophy called Phytobiophysics.
Since incorporating these in my clients' programmes I could see that they experienced certain improvements on all levels of their wellbeing: emotional, mental, and spiritual, let alone the physical, already addressed by the therapeutic eating plans they were implementing. Even those who ate according to their metabolic type (I am also qualified in Applied Metabolic Ecology, also known as Metabolic Typing) would, to my surprise, benefit from the 'flower power'. Yet, I did sometimes find myself thinking that I could not fully ascertain nor effectively deal with some clients' problems using the versatile tool kit already at my disposal.
A few years later, on my friend's recommendation, I went to see a BodyTalk practitioner. She had been describing the many changes it had made to her life with enthusiasm. The session has left me mesmerised: even though I considered myself a healthy, energised and a reasonably 'aware' individual, I could feel for myself the shifts taking place in my mind and body afterwards. A few years of regular BodyTalk sessions later, I decided to embark on studying this fascinating system myself.
I qualified as a Certified BodyTalk Practitioner in July 2010. Being able to offer BodyTalk sesions on their own or to incorporate them into my clients' existing programmes where appropriate has enhanced their wellbeing beyond belief. Not only do these allow the clients to work deeper, but also take shorter to achieve balancel! The incredible potential of this system does not cease to amaze me to this day and I very much hope to continue exploring it in future even further.
Body Talk Training to date
To date I have completed the following Modules:
Fundamentals, Fundamentals Integration, Principles of Consciousness, BioDynamics, Macrocosmic BodyMind, Access, and Mindscape. I have also attended the BodyTalk Treatment Intensive with John Veltheim in July 2011 and I am planning to take Matrix Dynamics this October.
Appointments
These can be booked by contacting me by phone (tel: 01753 642818) or by
e-mail (beata@focusnutritionplus.co.uk). It is my practice to return all enquiries (calls or e-mails) within the 24 hours following their receipt (unless I am away on holiday).
Clinic is held at:
Dukes Mead, 119 Blackpond Lane, Farnham Royal, Bucks SL2 3EG (easily reached from all major roads and by rail – see Directions on www.focusnutritionplus.co.uk) on the following days:
- Mondays. (12.30 am - 5.00 pm)
- Tuesdays (1.30 pm – 7.30 pm
- Wednesdays (9.30 am – 5.00 pm)
- Thursdays (9.30 am – 5.00 pm)
- Fridays (9.30 am – 12.30 am)
Private parking is available during these hours.