Nicole Tang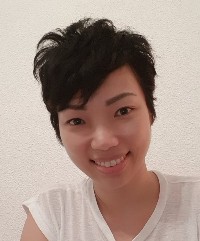 Ms. Nicole Tang
CBP
Clinic
Core Collective
79 Anson Rd, #21-01
Singapore, Singapore 079906
Singapore
Phone: 65 8812 9897
tsynicole@gmail.com

Biography
The realm of energy, like electricity is invisible to most people and yet is able to create and impact a human being on many levels. Nicole understands these subtle realms having been an empath since birth and uncovering her clairsentience ability since awakening. She has been keenly developing her ability to direct these forces in service of people who seek true healing and deeper meaning to life.
Nicole Tang is a certified Angelic Reiki Master Teacher and also an accredited Usui Reiki Master and Kundalini Reiki Master. Nicole suffered from years of depression since young. This eventually manifested as long term gastritis and magraine issues. Nicole's journey to find healing led her to BodyTalk which she now incorporates into her healing sessions. Nicole earnestly believe that everyone can live in bliss and tranquility. Stress and anxiety does not have to be the way of life.
As a healing facilitator, Nicole possesses the uncanny ability to intuitively and systematically attune herself to her clients' needs. She uses a variety of techniques such as Bach Flower Remedy, Quantum Touch and Reiki which are complementary to Bodytalk in each session, customized to each client's individual situation. No two sessions are exactly the same as no two clients are exactly the same.
Over the past years, Nicole has worked with clients with conditions such as:
Adults: Broken Marriages, Relationships, Resentment, Anger issues, Depression, Lack of self confidence, Self-worth issue, Inability to make decisions, Taking back their power, Patients recovering from diseases such as cancer, Coma Patients, Mid-life crisis, Knee injuries, Leg injuries, Menstrual Pain and Focus issues.
Children: Terrified of strangers and the dark, Refusing to eat, Random tantrums.
"As a healing facilitator and a teacher, my philosophy is 'to teach a man to fish so that he may feed himself for life'. I understand each individual has their own path to walk. Through our sessions together we work towards clearing the blocks that may be impeding that path, giving my clients the tools they need to live the life they want."