Neha Khaneja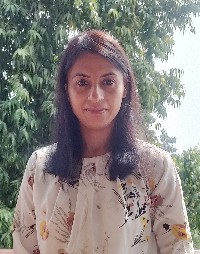 Biography
Being a peace lover and a Buddhist practitioner, I've constantly sought answers to life's challenges in the Buddhist philosophy of humanism and inner transformation. I took my first BodyTalk session in 2019 for my chronic illness. I was intrigued with its underlying thought of "Body knows best how to heal itself" and experienced it first hand in my physical, mental & emotional well-being.
A consciousness-based healthcare modality, BodyTalk brings forth the principles of quantum physics and enables us to address the body's priority issues & challenges. This may very well differ from what we consider to be our current health issues. Once we are in sync with our bodymind wisdom (our innate wisdom), it reflects in our improved health and environment.
Some of our belief systems, resting in our sub-conscious mind, can lead to dis-ease in our organs and other body parts. With a sense of amazement and deep resonance, I continued exploring myriad aspects of my mind and body with one therapy session after another. Gladly, this journey of self-healing opened the path to becoming a certified BodyTalk practitioner myself.
BodyTalk is very effective in removing your negative or dysfunctional belief systems and helping you reconnect with your true and pure self. BodyTalk also addresses breakdowns in communications in different parts of the body, thereby restoring optimal levels of health and well-being. For chronic illnesses, BodyTalk works beautifully as a standalone or complementary therapy that not just facilitates faster recovery, but also aids in finding your way through the illness.
With a deep desire to enable others lead a happy & healthy life, I have transitioned from a corporate professional to a BodyTalk practitioner. Whether you are fighting an illness or not at the top of your game, I would urge you to come for a BodyTalk session.
Wishing the best for you J