Sue St. Clair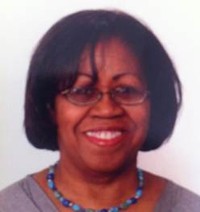 Biography
BodyTalk Benefits
I have practiced as a nurse practitioner in mainstream healthcare for the last 15 years. Several years ago it began to dawn on me that too many people with chronic illnesses, chronic pain and emotional disturbances were not receiving a real sense of wellbeing through the usual medical management practices.
The desire to help people heal and feel physically, emotionally, mentally and spiritually well led to a search for natural, gentle, non-invasive ways to help make a difference. When I finally discovered energy healing and specifically BodyTalk, it resonated as true.
This BodyTalk journey fulfills a personal, spiritual need to provide a meaningful service to others through the healing arts. By the use of the BodyTalk protocols, I can say to chronically ill individuals, with confidence, that BodyTalk can help them with their disorders, chronic conditions and imbalances and can easily combine with other approaches, by mainstream providers, in an integrative manner.
BodyTalk has proven to me its ability to get to the root cause of illness and disease and effectively help the bodymind heal. There is no condition that cannot be helped by use of BodyTalk sessions.
Peace and Blessings,
Sue

Sue St. Clair, MSN, MPH, APN, CBP
Certified BodyTalk Practitioner
Greystone Health Center
2704 Greystone Rd
615 496-0965/ sue.bodytalkhealth@gmail.com
www.bodytalkintegrativehealth.com