Carla Van Voorst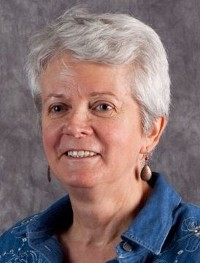 Carla Van Voorst
CBP
Clinic
#404 - 1260 Raymer Avenue

Kelowna, BC V1W 3S7
Canada
Phone: 250-763-7264
carla99@shaw.ca

Biography
Carla Van Voorst
AdvCBP, Parama I and II. Rieki, Pranic Healing, Crystal Healing
Carla van Voorst started practicing energy medicine in 1995. Her husband was sick and the medical system could not do anything for him.
Carla is an Advanced Certified BodyTalk Practioner, has always been interested in natural and alternative health care, and has used herbal tinctures, and vitamins She was introduced to the concept of Body Talk in 2007 and was fascinated and amazed at what it could do.
Carla got hooked on working with energy, and took Rieki, Pranic Healing, Crystal healing courses. In 2007 she discovered BodyTalk.
So far she has taken 30 BodyTalk courses, including animal BodyTalk, Parama I and II.
Carla has great success treating depression, addiction, and PTSD. Clearing cellular memory is a wonderful tool.
Courses taken:
BodyPsychology
BodyEcology LiveStream
BodyTalk for Plants
Eastern Medicine
Principles of Consciousness
(Mod 2) BodyTalk: Fundamentals - Part 2
(Mod 1) BodyTalk: Fundamentals - Part 1
Aspiring Brain Academy
PaRama BodyTalk Unit 2 DVD Course
PaRama BodyTalk Unit 1 Practical
BreakThrough 2
PaRama BodyTalk Unit 1 DVD
BodyTalk: Bio-Dynamics
MindScape
MindScape Public Presentation
BodyTalk for Animals (Mod 8A)
(Mod 9) BodyTalk: Matrix Dynamics
FreeFall 1
(Mod 3) BodyTalk: Principles of Consciousness
BodyTalk Fundamentals Integration
BreakThrough 1
BreakThrough Presentation
(Mod 6) BodyTalk: Macrocosmic BodyMind
(Mod 2) BodyTalk: Fundamentals - Part 2
(Mod 1) BodyTalk: Fundamentals - Part 1
Mod 4/7 Bodytalk Bio Dynamics
Mod 6
BodyTalk: Macrocosmic BodyMind
BodyTalk Fascial Energetics Level I
Microbiome Livestream