Nicole Fisher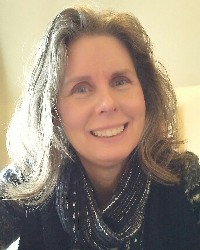 Nicole Fisher
BA (Hons.)/BEd, OCT, CBP
Clinic
BodyTalk Wholistic Balance
@Borealis Naturopathic: 615 Davis Drive, Suite 302
Newmarket, ON L3Y 3Z6
Canada
Phone: 905-830-1236
info@wholistifiedliving.com

Biography
Nicole-Christine Fisher, BA(Hons.)/BEd, OCT, CBP
– Certified BodyTalk Practitioner, Licensed Fire Starter Sessions Facilitator™, Intuitive Expressionism Artist, Professional Wholistic Educator, Wholistic Lifestyle Advocate, Presenter and Author
You were born to create a meaningful life!
BodyTalk: Re-store your creative energy flow!
Danielle LaPorte's THE FIRE STARTER SESSIONS™(led by Nicole-Chrisitine):
Re-ignite your creative fire!
Mindful Expressionism Art Classes:
Re-discover your creative centre!
Applied Creativity for
Highly Sensitives & Intuitives
Appointments and Consultations are available at:
Wholistified Living Arts Studio www.wholistifiedliving.com
And www.borealisnaturopathic.com
Why BodyTalk?
Every choice and experience has contributed to your current state of health and the creative flow of your life-force energy.
BodyTalk understands the energetic pathways of the body and its systems in relation to physical, emotional and environmental factors, and the influence they have on your health, vibrance, and clarity.
Each practitioner has a unique experience and skill set which can help to create a
balanced approach to improving personal wellness.
BodyTalk Qualifications & Continuous Learning
Nicole is a Certified BodyTalk Practitioner (2008).
She has completed: BodyTalk Access, and BodyTalk Access for Animals, BodyTalk Fundamentals (Modules 1 & 2), and these Advanced Modules: Principles of Consciousness (Mod.3), Bio-Dynamics (Mod.4/7), Lymphatic Drainage and Applied Anatomy & Physiology (Mod. 5), Macrocosmic BodyMind (Mod.6), BodyTalk for Animals (Mod.8a), and Matrix Dynamics (Mod.9).
Nicole also served as Vice-President and on the Symposium Organizing Committee of the Ontario BodyTalk Association (2010-2012), and has actively participated with other BodyTalk practitioners at the Toronto Total Health Show booth (2012-2013).
Nicole attended Dr. John Veltheim's Toronto public lecture (2007), his BodyTalk Treatment Intensive(2010), Eastern Medicine – Anatomy and Physiology of the Energetic Body (2013), and BodyTalk Approaches to Puberty Issues (online 2018); and the IBA Members Conferences (Florida 2011, Vancouver 2015).
Nicole's journey also includes completion of theoretical and practical studies for the Holistic Health Program Certificate (Seneca College) along with numerous modalities over the years which continue to increase her awareness and wisdom. She has also completed Teaching Students with Communication Needs designed for students with an Autism Spectrum Disorder (Queen's University). She has presented at the International Holistic Learning Conference 2013, and at The Art of Noticing Deeply Conference 2014 for the Assembly for Expanded Perspectives on Learning (Laurentian University, Sudbury). Her published children's book supporting wholistic lifestyles is called I See The Mega-Cycle, and Nicole is a contributing author to The Art of Noticing Deeply: Commentaries on Teaching, Learning and Mindfulness (Cambridge Scholars Publishing). She has a special interest in helping others to understand highly sensitive & intuitive kids with a more wholistic approach.
Nicole also offers Creativity Classes for Personal Wellness & Remapping your Creative Vision for Success at her studio (Wholistified Living Arts Studio), including: Mindful Art Classes in Intuitive Expressionism Mixed-Media and Painting
As a Licensed Facilitator for Danielle LaPorte's THE FIRE STARTER SESSIONS ™, Nicole teaches more in-depth workshops to reconnect you with your creative fire through A SOULFUL + PRACTICAL GUIDE TO CREATING SUCCESS ON YOUR OWN TERMS
BodyTalk Testimonials
Shuffling with major pain from a sciatic nerve issue in my back, barely able to walk...I ran into a friend from my Art class. She took one look at me and said "you need to come and see me". I had already been to see my M.D. who had prescribed high dosage muscle relaxants and pain killers as well as physiotherapy. I then saw a physiotherapist who was sure that I had slipped a disc and felt that I was starting a long process of physiotherapy. The following day I went to see Nicole Fisher and experienced my first BodyTalk session. I felt some relief immediately following the session and the next day bounced out of bed as if nothing had happened. I literally skipped into the physiotherapists office, much to his amazement. After a thorough battery of tests he determined that there really wasn't any need for me to see him again. I continued to see Nicole and together we worked through many life "blockages" leaving me feeling physically and emotionally balanced. I had a sense of calmness and a renewed feeling of empowerment over my life. I became more self-aware and confident. Although somewhat skeptical at the beginning, I cannot find the words to express how highly I recommend trying BodyTalk for yourself. It is non-invasive and the benefits are life changing. – Shelley
"When I first came to see Nicole for a BodyTalk session, I could not lay down on my back for long periods without getting up and being in complete agony... as soon as my FIRST BodyTalk session was complete, I bounced up off the table with ZERO pain and have not had that same problem since. In fact most of the back problems I was having have completely gone. This session was so amazing that it inspired me to learn and in future become a BodyTalk practitioner!" – Giovanna