Jason Mooney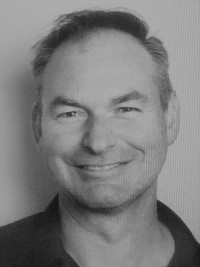 Mr. Jason Mooney
Remedial Massage Therapist, CBP, Parama BP
Clinic
- BOOK ONLINE TODAY -
Online / Phone / Distance available NATION WIDE
In Person - Geelong, VIC
Australia
Phone: 0402 069 559
info@jason-mooney.com
www.jason-mooney.com
Biography
Jason is highly sought by the general public as well as other health professionals for his skill and experience in the BodyTalk System, Lymphatic Drainage VMLD, Fascia work and Remedial Massage Therapy. Those who are fortunate enough to work with Jason get to experience his ability to seamlessly shift between the different levels and systems of the body/mind complexes, allowing greater facilitation of health, wellbeing, maintenance and performance to take place.
What BodyTalk is to me - "BodyTalk is a unique set of tools that work with the body/mind complexes in a way that's most beneficial to "you the client" and "me the practitioner." When your body can communicate, it can better determine what needs to happen - this then allows "both of us" to actively & or passively participate in the solution process on a physical, emotional & environmental level. Using BodyTalk allows things to happen quietly & effectively without some of the negative side effects seen by treating the body/mind complex as the problem rather than being part of the solution." - Jason Mooney.
One of the things that sets Jason apart is his experience with BodyTalk as a client, not just a practitioner. Prior to studying BodyTalk many years ago he suffered chronic immune system impairment, essentially becoming a "bubble boy" at 26 years of age. Becoming sensitive to many foods, synthetic & natural substances, such as cotton & even sunlight, his situation had become very serious.
The fact that he was able to recover from this life-threatening situation after just 9 sessions is a testament to the capabilities of the BodyTalk System & his body's own ability to re-balance & stabilize itself.
Clients are genuinely grateful & love Jason's willingness to share his lifetime of knowledge & experience. With a background in physical therapy as a Remedial Massage Therapist he also makes use of some of BodyTalk's more physical based specialties when conducting "In-person" sessions - like Veltheim Method Lymphatic Drainage Massage, Fascial Energetics & Orthopedic Evaluation as part of his practice.
Sessions with Jason focus not just on the symptoms your experiencing but also on how your body & mind works, interacts & what you can do in your everyday life to support a new level of health, wellbeing & performance.
Jason is available by Appointment:
Mon - Fri 8am -6pm
Tue - Thu 6.30pm - 9pm
Sat - 8am - 12pm
Sun - Urgent / Emergency
TIME - GMT+10 ( Victoria Australia )
WEBSITE - www.jason-mooney.com
EMAIL - info@jason-mooney.com
PHONE - +61 402 069 559
Available online & via phone across Australia - Melbourne, Sydney Brisbane, Perth, Adelaide, Canberra, Hobart & country areas.
Available in person - Geelong clinic room or onsite / home visit.
Internationally available for online, distance & remote sessions.