Linda McClintock,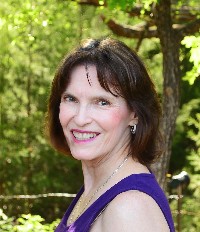 Biography
Linda McClintock has a passion for helping clients who wish to improve their lives. This can mean becoming more physically and/or emotionally healthy; living more authentically; improving some area of life – for each individual it means something a little bit different. Linda meets each client at the unique point where he or she is at the current point in time. No preconceived notions. No 'diagnosis' or 'treatment'. Each session starts with where and how you show up. We address priorities based on the innate wisdom of the body/mind. This is crucial to the process. The results of this work together can be amazing.
Linda began her career in the helping professions as a Registered Nurse working at Children's' Medical Center of Dallas. Her nursing career also included working with adults on Medical/Surgical units in the mid-cities. She has been involved in the healing arts, directly or indirectly, ever since.
Over time Linda's personal and professional focus has evolved from that of helping patients seeking a 'fix' for relief of symptoms or a 'cure' for a particular diagnosis to a process designed to get to the core of the problems and work from there. As a Certified BodyTalk Practitioner she works as a facilitator. No two sessions are the same. Fascinating.
Please note that while BodyTalk is a complete system of its own, combining the benefits of ancient wisdom with modern Western Medicine, it is also highly effective used synergistically other modalities, including Western Medicine.
What makes BodyTalk so effective?
When not overly stressed, our bodies innately know how to balance and heal themselves. However, in today's world, most of us are so stressed over such long periods of time we often need help accessing that innate wisdom. The inner communication becomes blocked. Energetic barriers form.
Through BodyTalk we are able to facilitate the client's process of self healing, self balancing. Whether we are ill, just not feeling our best, or want to maximize our potential in an area of our lives, BodyTalk sessions can often expedite the process exponentially and without reliving past traumas. With assistance, the body/mind has the capability to produce profound results.
BodyTalk is a wonderful process for facilitating this healing, growth, and often transformation to a healthier and more authentic life. Through this simple yet powerful and complex process we ascertain just what needs to be addressed first and how. In this non-invasive, comfortable process, we are often able to address core issues which have been, at least to some degree, too painful or buried too deep under symptoms to effectively reach through traditional means.
Life is a journey; growth/healing/balance within your body/mind is your process. It requires your participation. As your practitioner Linda is your facilitator, your partner in the process. The more present you are in the process, the more you will gain. It can be absolutely transformational!
Come see what BodyTalk can do for you!
Call 214-478-8364 for a phone consult or to make an appointment or
email Linda.McClintock@msn.com. Please put the word BodyTalk in the subject line so your message won't be missed.
Distance sessions available.
Here are some of the things Linda's clients have said of their sessions.
"Before I came out last time, I was feeling really badly for a couple of months, and I thought maybe my cancer had come back. But within 24 hours of that session I felt better, and I've continued to feel better."
B.R., TX
"When I first came to Linda I was extremely depressed, barely able to get out of bed. With each session I became more 'alive'. The five sessions with her prevented me from facing drastic measures to overcome my debilitating depression."
L., Garland, TX
"I was amazed at what happened afterward. I made some decisions I hadn't been able to bring together. And, I acted on them. I have felt better and some of my minor complaints have gotten better."
L.V., TX
"Every session I have with Linda is a whole new experience. While on the table the energy running through my body makes me feel more alive. Because of these sessions I am better able to deal with the difficulties I face every day."
C.B., TX