Rachel Kealey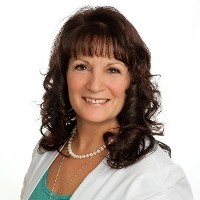 Rachel Kealey
BSN, Reiki Master, T.F.T practitioner, CBP, AdvCBP
Clinic
Contact for directions

Kamloops, BC
Canada
Phone: 2508281629
bodytalk@telus.net

Biography
Rachel has over 25 years experience in the area of health care. She holds a baccalaureate in Nursing from the University of Calgary. Since graduating in 1985, Rachel has worked in various areas of nursing, such as emergency medical assessment unit, geriartrics, pediatrics, surgery, and critical care. She also taught nursing at the local university(TRU) before focusing on Mental Health.
Rachel's desire for personal and professional growth led her to take various trainings. Some of the trainings include: becoming a Breath Integration (rebirthing) practitioner, Usui and Karuna Reiki Master, Avatar Master, Thought Field Therapy practitioner, and Source Synergy practitioner. She has done extra trainings and workshops about challenges her children have faced as well as others, such as Autism, ADD, ADHD, OCD, Tourette's Syndrome and many more symptoms involved with these challenges.
Being totally committed to helping others remember who they really are led Rachel to BodyTalk. Rachel was thrilled to finally find a system that is inclusive and incorporates all that she has learned in her journey to health and holistic balance. Since hearing about BodyTalk in May 2007, Rachel has completed Access, Modules 1, 2, 3, 4, 5, 6, 7, 9, Advanced procedure DVD course, Module 1 & 2 advanced practical, Animal BodyTalk, Mindscape, Breakthrough with Breakthrough Practical, Structural Integration, and Freefall 1 & 2. She became a Certified BodyTalk Practitioner in April 2008. Dedicated to Holistic healing, Rachel became the coordinator for BodyTalk courses in Kamloops in January 2008. She completed the requirements for Advanced certification and became an Advanced Certified BodyTalk Practitioner on June 9th, 2009. Rachel is now a PaRama Practitioner and plans to continue in the various BodyTalk trainings and other trainings that assist others in their journey. Rachel feels she has found the system to best support others in being who they naturally are meant to be.
Rachel has a private practice in Kamloops where she lives with her two very "spirited" children, Ryan and Jacob. Rachel creates a warm, safe, and empathic environment for clients to regain balance. She invites all inquires to call (250)-828-1629.