Dana Clay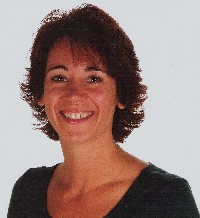 Biography
Dana is a certified BodyTalk Practitioner as well as a registered nurse. Dana was introduced to BodyTalk through an acquaintance when she experienced health issues that conventional medicine could not definitively diagnose. Dana achieved amazing physical and emotional results and continued wellness through the BodyTalk system. Due to these remarkable results, Dana chose to become a practitioner of this new and exciting integrative system.
Dana's training includes Modules 1&2, 3, 4(7), 6, and 9, Mindscape 1, Advanced Practical, Freefall 1, and BodyTalk Interactive with the founder, John Veltheim, and is currently enrolled in the PaRama course. Dana also has training in Theta healing, and has acquired her 3rd level in the Usui Reiki system.
Dana welcomes anyone interested in BodyTalk to call for information or to book an appointment by calling the number listed above or email me at d.clay2@shaw.ca.