Jackie Klieger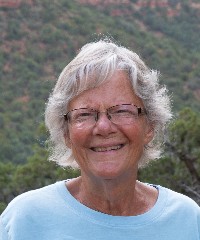 Ms. Jackie Klieger
BSN, CBP, Parama BP
Clinic


Sedona, AZ 86336
USA
Phone: 928-554-4531
jklieg@aol.com

Biography
Jackie Klieger BSN, CBP, Par.BP
Certified BodyTalk Practitioner, Parama BodyTalk Practitioner
Humans and Animals
Drawing on her 30 year critical care nursing career, her 25 year study of alternative health care, and her lifelong connection with animals, Jackie maintains a BodyTalk practice for humans and animals.
Jackie has been studying and practicing The BodyTalk System since 2003. She has committed to rigorous study of all the advanced modules and the latest, state of the art Parama Body Talk. Jackie is credentialed as not only a certified BodyTalk practitioner but also a Parama BodyTalk practitioner. With this advanced training, Jackie is able to facilitate long lasting, detailed and refined balancing and healing with her clients. She brings a depth of understanding and experience to her work.
When appropriate, Jackie brings her experience as a Reiki Master, Healing Touch Practitioner, and user of therapeutic grade essential oils into her healing work.

Jackie is also a graduate of The Four Winds Society Healing The Light Body School. Jackie brings this ancient art of Peruvian shamanism into her practice through energetic practices such as Illumination, Soul Retrieval and Destiny Retrieval.

Jackie has also received the nine rites of initiation in the Inca tradition called The Munay – Ki. She received these rites directly from the Inca Elders and now makes these rites available to her clients. The rites of the Munay Ki assist us in stepping into our becoming and provide a rapid path to transformation. These rites are an energetic preparation for 2012 and beyond..

Testimonials
"BodyTalk sessions with Jackie have enabled me to better understand the" workings" of my body, to experience the physical awareness of those "workings" and to become proactive in my healthcare status, needs, and decisions. BodyTalk has greatly improved my life physically, mentally, and spiritually." Joyce D. Sugar Land, TX.

"I always leave a session with Jackie with renewed hope, clarity, and courage." Veronica B. Houston, TX.
"Being with Jackie in a session seems to open doors within myself that I am barely aware of. I am always amazed and grateful for the intuitive guidance that brings to light a new possibility in my life. Jackie is a gentle healer." Stephanie H. Houston, TX.
"Thank you for all your help in getting me well and keeping me well." Marie J. Carrboro, NC.
"Jackie's professional, sensitive and intuitive manner have given me confidence to connect with and trust my innate wisdom. I feel a continuing sense of connection on different levels, physical, emotional and spiritual." Peggy S. Houston, TX.



"Radiation beams had been attacking the tumor, disintegrating it. Beneath her touch, they became healing rays of light that would regenerate the healthy tissue." Joan R. Houston, TX.
BodyTalk for Animals
Jackie has also been trained in BodyTalk for Animals, Healing Touch for Animals, and animal telepathic communication. She is partnering with animals and their human companions in facilitating enhanced health and well being and improvement in behavioral issues. She also works with performance animals such as dressage and eventing horses and agility dogs and their owners using BodyTalk to enhance performance and communication between animal and human. Jackie has been a volunteer member of the Texas Marine Mammal Stranding Network as a member of the Dolphin Rescue Team.
Testimonials
"The BodyTalk sessions with Jackie produced amazing and immediate behavior changes in my thirteen year old cat and my older Golden retriever who now needs less thyroid medication." Deborah S. Houston, TX.
"After having Jackie work with both of our dogs, my husband and I are now honoring a new level of relatedness, a new way of being with these beloved members of our family." Stephanie H. Houston, TX.
"BodyTalk for my cat with Jackie has deepened my understanding and sensitivity to him. While he was once feral and skittish, he now is more relaxed and trusting. There is a deeper sense of connection between us." Peggy S. Houston, TX.
"After two years of very poor trailering behavior, after one BodyTalk session with Jackie, my horse is able to ride in a trailer calmly. She is also able to stay at a horse show grounds overnight and not take down the stall." Paula H. Houston, TX.
Jackie is available for in person and remote long distance sessions.