Heidi Grayson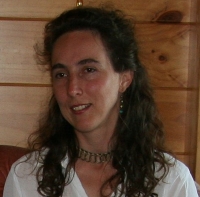 Biography
My interests have been diverse as my education and background indicates. I am of Swiss heritage, born in South Africa where I studied Psychology (Social Science Degree-Cape Town), followed by travel and working in Switzerland with people with disabilities. In England I then got my diploma in Naturopathy and Osteopathy and BSC Honours in Osteopathic Medicine(University of Westminster). Then I found Body Talk.
Body Talk encompasses all the above interests and the personal /philosophical ones that had been part of my every day life. It is a comprehensive integrative system of healing that has brought infinite possibilities and condensed it into an accessible format. This format expands out again during a session according to the knowledge base of the practitioner and priorities set by the innate wisdom of the person receiving the session. Innate wisdom being the aspect of your being that is responsible for the running of your internal body systems…that keeps the heart beating and stomached digesting without you even needing to be aware of these functions or have any knowledge of how they achieve their goals. Using muscle testing a system of feedback is established between the client's innate wisdom and the practitioner.
It is an honour to work with the simplicity of Body Talk System coupled with its profound field of application.