Anne Bula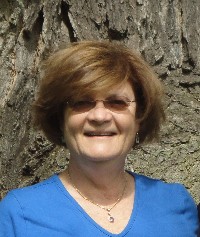 Anne Bula
BT Practitioner, TFH-IV, CBP
Clinic
BodyTalk Vermont
236 Gardenside Lane
Shelburne, VT
USA
Phone: 802-318-0873
annevt@ymail.com

Biography
Anne discovered the BodyTalk System in 2008 searching for something to improve her own health issues. After receiving a session, she knew that she wanted to learn all she could about this amazing set of techniques and take control of her own health.
BodyTalk has made a huge impact in not only her own health, but also many friends and family members. The body has a powerful ability to heal and BodyTalk provides the techniques to facilitate non-invasive healing at the physical, emotional, and conscious levels.
BodyTalk Modules Completed:
Fundamentals (1&2)
Principles of Consciousness (3)
Bio-Dynamics (4/7)
Biophysical Mind
Mindscape
Macrocosmic Body/Mind (6)
Matrix Dynamics (9)
Body Psychology
Body Ecology
Epigenetics
Lymphatic Drainage & Applied Anatomy & Physiology (5)
Balancing Hormones & Neurotransmitters for Weight & Metabolism
Metaphysics & Finding Health
BodyTalk for Plants
In addition, she has completed these Other Courses:
Applied Kinesiology Shortcuts Study with Dr. Sheldon Deal
Touch for Health levels 1-4
Anatomy & Physiology
Energy Medicine with Donna Eden
San Baio - Energetic Acupressure to Balance & Heal
Chakra Balancing Techniques
Contact Anne to schedule an in person or distance BodyTalk session.
Anne Bula - BodyTalk VT