Scott McConnell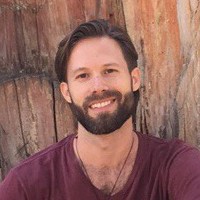 Scott McConnell
LMT, CBP
Clinic
Call for Directions

Phoenix and Scottsdale, AZ
USA
Phone: 480-628-5825
swm917@hotmail.com

Biography
After overcoming his skepticism of Neuromuscular Biofeedback (muscle testing) at age 15, Scott was blown away by the implications of what could be done with this amazing tool. After training in various approaches to holistic healthcare at the Southwest Institute of Healing Arts (www.swiha.org) including Therapeutic Massage, Reflexology, Yoga and Nutrition, Scott found The BodyTalk System in Spring 2003.
He was thrilled to find BodyTalk because it truly fulfilled his sense that if all aspects of the Body/Mind complex could be accounted for and comprehensively mapped out, muscle testing could be used to simply ask the body's innate intelligence exactly what needs to be addressed, how, and when. This way, there's no guessing or diagnosing, just true listening and facilitating of the body's own natural healing process.
Scott's BodyTalk sessions have proven extremely effective for a variety of clients and conditions. To name a few...digestive problems, menstrual challenges, obsessive-compulsive issues, fears/phobias, arthritis, addictions, various back and body pains, lack of self-confidence, pre/post surgery balancing, allergies, relationship issues, thyroid issues, lymphatic problems, heart problems, lack of focus, fatigue, etc; and invariably, clients seem to experience some positive shift/enhancement in their overall awareness.
A Certified BodyTalk Practitioner since October of 2003, Scott has completed the following courses:
BodyTalk Advanced Modules 1-9,
BodyTalk Orthopedic Evaluation,
Basic Animal Consciousness,
EvolveEpigenetics,
BodyEcology, and
Mindscape.
In addition to BodyTalk, Scott also provides Structural Bodywork as a licensed massage therapist and facilitates TRE (Tension/Trauma Releasing Exercises), The Sedona Method, and Yoga Nidra.

If you have any questions, or would like to experience the gentle power of the BodyTalk System, Scott can be reached by calling
(480) 628-5825.