Debra Donnally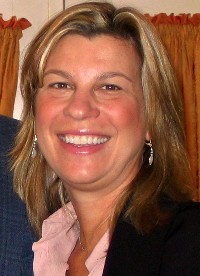 Biography
Debra brings to her Bodytalk practice the experience and education of a registered nurse with a focus in orthopedics, pediatrics and wellness. She was an instructor in Nursing at Rush University in Chicago and at Seton Hall University in NJ. She has her Bachelor and Master degrees from the University of Pennsylvania, Philadelphia, PA, which she received in 1981 and 1983, respectively. She brings to her Bodytalk practice a gentle calming and positive healing energy. As a perpetual student, Debra has explored many facets of the consciousness- based energy field and is a certified Reiki practitioner. Sometime on her life journey, Debra also completed a degree in Spanish at the College of St Elizabeth in Madison, NJ in 2007.
In addition, Debra has been an avid sports participant and has played nearly every sport available since she was a young girl. As a parent of three boys, she found time to coach girls in field hockey and lacrosse for 20 years as well as some of her sons' teams.
Debra currently has a regular yoga practice and has studied Vinyasa, Hatha and Ashtanga yoga. She has completed a 200 hour yoga teacher training course that deepened her understanding of movement of the body and is currently teaching yin and vinyasa yoga as well as training courses for students and teachers.
Through the IBA Debra has been certified as a BodyTalk practitioner and taken Fundamentals, Principals of Consciousness, Advanced Procedures, MindScape, BreakThrough, Bio-Dynamics, Microcosmic Body/ Mind, Matrix Dynamics, Fascial Balancing, Finding Health I and II, Anatomy and Physiology, Biogeometry, Eastern Medicine, Structural Integration, Body Ecology, Body Psychology, Veltheim Lymphatic Drainage and Applied Anatomy and Physiology and PaRama 1 and 2. Other trainings include San Baio- Three Treasures, Traditional Chinese Medicine, Cranial Fascial Therapy and advanced Reiki I-III.
I am so blessed to have discovered Bodytalk in 2009 and believe me it was purely happenstance; one of those leap of faith moments. It is a life changer and I hope that someday everyone will be able to experience the invaluable healing nature of this powerful holistic modality.
Peace and be well,
Debra
www.DebraDonnally.com
What are people saying about Bodytalk with Debra?
Debra has a special and wonderful gift I never experienced before! My session with her was so powerful that I was vibrating the entire time! Her gentle delivery and intuitiveness allowed me to relax and welcome her healing energy with ease. She was able to tap into family karma I had no idea was effecting me and at one point during my session, I was able to visibly shed a dark layer uncovering an opening for self healing. I know there is still more work to be done but I am grateful for this incredible experience. I feel like I finally took a giant leap forward on this journey of discovery and self forgiveness… If you feel like you have been running in circles trying to overcome emotional obstacles, I highly recommend you have a session with Debra. She will undoubtedly help you move forward with your life no matter where you are now. Many thanks and much appreciation to you Debra!?
~Jenn, Summit NJ
That Body Talk business is very interesting. I've been thinking about it and I have to tell you it really seemed to pull me together! I had been feeling sort of blah and out of sync, couldn't get my act together at all, everything was a major operation. Then by Mon. and especially Tues., little by little I began to feel really good! I thought of Body Talk then because I couldn't put my finger on it, but it was as though I was beginning to feel like my old self. I had simply lost my energy and was getting it back again! Anyhow, thanks!
Helen, Northern NJ


I have suffered with sciatic pain for several years. This year it was becoming debilitating. I was living on around the clock over-the-counter pain medication. Since I began my sessions with Debra, I have significantly reduced the amount of medication I need to take just to function. After a session, not only do I feel peaceful and calm, I also have the energy and drive to work on my to do list.
Mary, RN, Iselin, NJ


I have had several sessions with DCDBodytalk. Deb is a very gentle and kind healer. Two sessions stand out in my mind that demonstrate her innate ability as a practitioner. The first was an underlying problem that came to light very quickly in my session. It dealt with a relationship issue with a long time friend in which I had some unresolved conflict. I felt immediate relief and unburdened after carrying this hurt around for so long. The other session was after some surgery I had and I wanted to feel more energetic and speed up my healing process. The next day following the session I was feeling like my old self again. I was told by my MD that my recovery was excellent.
Ellen RN, New Jersey


I highly recommend Debra if you are looking to work with a practitioner that is extremely talented and honest. The first time I worked with her she did a long distance session for me. I was amazed by the sensations I experienced and the results in which followed even days later. A couple weeks later we exchanged services in person. I was quite impressed with all her abilities and not only left feeling great but with handfuls of new knowledge. As a Clairvoyant Reiki Practitioner I am very sensitive and it has been challenging to find the right practitioner that I connect with. Debra has a very high vibration which allows her to channel The Divine Energy that brings wonderful results and new truth to you. I look forward to working with her again.
Happiness and Healing
Rachael Vespucci www.earthmeetsheaven.com
Are you kiddin' me!??? It's 2 weeks now and I'm still testing it out to see if this feeling will last. Sooooooooooo, I just got back from the gym -- I had my first fitness assessment today for further training (weights and cardio). The trainer said that I was the "fittest" person he has seen in the past month, not only in my age category, but all across the board!!! He asked what my secret was. So I told him about YOU and bodytalk therapy!!! I told him if he had seen me just 2 weeks ago, I would have performed at my age level or even older, given all my aches and pains. Let me tell you, this guy put me thru the mill!!! And I did all the exercises with flying colors and feel great! I know I won't be needing the Advil tomorrow . . . thanks to you and the work you did for me. Seriously, I'm a believer! Like I said, I've had one form of therapy or another for years and years (since I was about 17 yo): western medicine, rolfing, massages, chiropractic, physical therapy, acupuncture, acupressure, jin shin shiatsu, craniosacral, energy medicine of all sorts, etc. etc. etc. But nothing and I mean nothing has given me the most immediate and lasting relief from pain, aches, tightness, cramping, etc. I can hardly believe it, my leg feels so amazing no matter what I do! I even ran for 30 minutes the other day and I'm still feeling great! Yoga poses, no problem! Sitting for 12 hrs straight, no sweat! Whatever it was you did, worked! Thank you, thank you, thank you! I am so blessed to have you in my life! I'll be in touch soon to set up another appointment and until then, you can always catch me floating on air ; ) Hugs! Vera