Sandra Borgonovo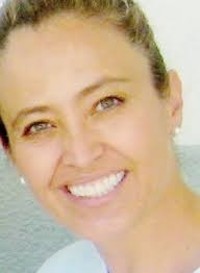 Ms. Sandra Borgonovo
BA, MA, Astrologer, Parama, CBP
Clinic
Avenida la Capilla No. 250
Soya Nutribar, Colonia San Benito
San Salvador,
El Salvador
Phone: 503-2563-0976
sborgonovo@gmail.com
www.sandrabodytalk.com
Biography
BA, MA International Business, CBP 2011, Parama BodyTalk, Psychological Astrologer, Transformation and Connection to Self, London School of Astrology.
"It is the way of understanding that leads to integration, peace, and freedom within."
When we begin to understand our journey, integrate our experiences, become more embodied, and reveal our natural wisdom, life becomes a more beautiful experience. The heart and body's wisdom to heal is within us. BodyTalk helps you release what is in the way recommunicates and strengthens your bodymind for optimal healing and long-term wellness.
With BodyTalk, letting go of unhealthy patterns and habits becomes easier. Suddenly we find ourselves creating by just being, rather than feeling life as a constant struggle. We access a natural joy.
Shift your relationship to life and health.
Certified BodyTalk Practitioner for ten years.
Astrologer for ten years. Certificate. Studies since 2003.
Certification Access Consciousness, Access Facelift
Working Worldwide Online and in-person in Central America.
Sandra grew up in the United States and Latin America. She has a multi-cultural and spiritual background allows her to understand diverse cultures and religious (spiritual) paths. Her master's in International Business/Economic Development and fifteen years of work experience outside of BodyTalk, adds a practical side to her sessions. She will also be able to help you with BodyTalk for Business/Organizations and Career sessions. Now she is dedicated to BodyTalk full-time, yet she also has an inner entrepreneur.
website: www.bodytalklifehealing.com
English, Spanish, French, Italian