Heather Kristian Strang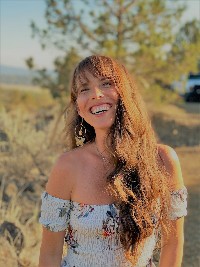 Biography
Dr. Heather Kristian Strang is a Certified PaRama BodyTalk practitioner, spiritual guide, and author of 10 books, including her most recent Sacred Love in Sacred Times as well as Radical Abundance in Radical Times and her bestseller Love Now: Your Daily Dose of Love & Miracles.
Kristian dedicated her life to The Divine in 2008.

This devotion has taken her on a wild and miraculous journey that had her traveling the world, creating a Metaphysical food blog, channeling 10 books, facilitating PaRama BodyTalk healings, metaphysical psychology trainings and meditations for thousands, while sharing the wisdom of Mary Magdalene & Yeshua through her Sacred Spirituality Coach/Guide Certification.
She has received training and certifications as a Metaphysical Minister & Reverend, is a Certified PaRama BodyTalk Practitioner with training in both Chinese Medicine and Western principles, is a Master-level Success Coach & Barefoot Doctor with training in Western and Chinese herbal remedies, and graduated Summa Cum Laude with a Bachelors degree in Liberal Studies with minors in English and Women's Studies.

In addition, she's received Bachelors & Masters degrees in Metaphysical Science and a Doctorate in Metaphysical Psychology.
When she's not doing the above, you'll find her baking metaphysical treats in the kitchen, walking her beach on the Oregon Coast and belly laughing at her husband's jokes.

Receive a free meditation and more at Sacred-Spirituality.org.