Lisa Schokking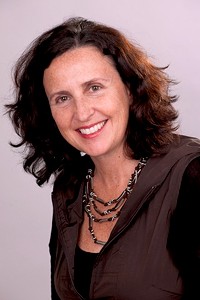 Biography
Lisa Schokking
After experiencing the tremendous benefits of BodyTalk firsthand Lisa was inspired to become an expert in this modern pathway to powerful healing arts. While on vacation in Nova Scotia Lisa became ill with flu-like symptoms that included a migraine. She assumed the degenerative disc in her neck had gone out again. After 15 years of being led to chiropractic care she found a practitioner whom she discovered was using an energetic technique instead of manual adjustment. Lisa was then referred to a BodyTalker; this was a life-changing moment.
Her deep personal commitment to BodyTalk as well as her advanced training as a medical intuitive is why Lisa's clients gain so many health benefits from her sessions. Lisa uses the healing principles of quantum physics in order to access the information stored in her clients' body/mind during her caring sessions using the BodyTalk System. She works in a rare and powerful combination of science, philosophy and inner wisdom.
Passionate about how the system operates, Lisa is certified in PaRama 2, an advanced area of BodyTalk she finds inspiring and motivating. PaRama requires a detailed study of brain anatomy and physiology as well as principle of Ayurvedic Medicine. This detailed knowledge allows Lisa to pinpoint communication breakdowns in the body which results in relief from physical pain, emotional blocks and spiritual misunderstanding; leading to a more joyous attitude in life.
Lisa exudes this same relish for life in her roles as a wife and mother as well as in her community as a whole. Her concern for the human condition and compassionate desire to serve has been demonstrated in many ways. In order to further this desire she has studied a wide array of BodyTalk modalities such as Freefall, Breakthrough, and MindScape. She is also a certified Access technician and finds great satisfaction in using her knowledge to bring greater clarity and happiness to others' lives.
Lisa's wide breadth of knowledge has been cultivated through 3 years of intensive study with the International BodyTalk Association. She has earned her accreditation in an Eastern healing modality from Future Medicine Today. Her B.A. in philosophy, self-driven study of Eastern Medicine's 5 Element Theory and certification as a Massage Therapist gives her a unique understanding of body/mind physiology, anatomy and pathology. Lisa has travelled the world extensively, worked with World Vision, and volunteers one night a week with the Toronto BodyTalk Free Clinic. She currently sits as the president on the Ontario BodyTalk Association.
Contact Lisa Schokking for a life-changing BodyTalk session at 416-926-3848 or cell 647-295-5472 or lisaschokking@gmail.com
Clinic location: 76 Glen Rd., Toronto, ON M4W 2V6