Helle Espensen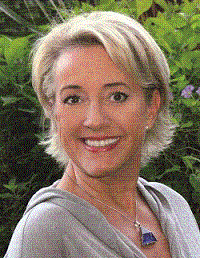 Biography
Helle Espensen, Owner and CBP at BodyTalk Torreblanca
Working as a journalist for most of my professional life, observing has become second nature. I observe people, animals, society, nature, behavior, communication, development, environment, technology - and words. For many years my life was centered around words and languages. Then I came across BodyTalk on a donkey trail in Mallorca - and a quantum leap swept me away on a new track of life.
I grew up in Denmark amongst caring and loving human beings and animals. Having finished my studies in international marketing and management I worked with container transport to Africa and the Far East for a couple of years before I moved to Spain in 1989.
Here I established a marketing company and began publishing magazines. Today I am the editor of our three monthly publications, La Danesa, En Sueco and Det Norske Magasinet.
Until I met BodyTalk in 2010 I thought I knew what I was doing and who I was. I thougth I knew what I wanted and believed that I had the answer to most things. How arrogant.
Suddenly I began to understand quantum theory and a whole new world opened up to me. Since graduating as a Certified BodyTalk Practioner in 2012 I have seen hundreds of humans and animals in my clinic i Torreblanca in Southern Spain. To observe their shifts, to see them light up from within and their lives change will amaze me forever. I observe miracles everyday. Can anyone ask for more?
Animals are becoming a more and more important part of my healing team. My dog Selma, being co-practitioner, provides clear messages, deep insight, powerful transformation - and giggles to anyone who wants her to be part of their session.
I feel humbled to facilitate the possibility for clients to heal their BodyMind, to find the fire in their lives, to release themselves of unhealthy belief systems, understand the psychology of their bodies, the importance of intercellular communication and the subtle energies - instead of limiting their ability to truly heal on all levels being held down by a fancy diagnosis, medicin and fear.
"There is nothing so powerful as an idea whose time has come", Victor Hugo said. That's how I feel about BodyTalk. Balancing the BodyMind, letting the brain become clearer and the health stronger by being an intuitive healer and making use of my observational ability truly is powerful.
Courses taken:
BodyTalk Fundamentals - modules 1 & 2, Fuengirola Spain 2011 - Instructor: Charlotte Nielsen
Finding Health 1 & 2, Surrey UK 2012 - Instructor: John Veltheim
MindScape, London UK 2012 - Instructor: Eloise Ansell
Linking Awareness, Armstrong Canada 2014 - Instructor: Loesje Jacob
Principles of Consciousness, Antwerp Belgium 2014 - Instructor: Karen Best
BodyTalk for Animals, Ballypatrick Ireland 2014 - Instructor: Loesje Jacob
Practitioner Reflex - The Ability to Respond, Surrey UK 2015 - Instructor: John Veltheim
Lymphatic Drainage and Applied Anatomy & Physiology - module 5, Eastham UK 2015 - Instructor: Tracey Clark

Sessions by appointment Monday – Friday. Humans and animals are welcome!
I speak Scandinavian, English and Spanish.