Rina Beukes-Meyer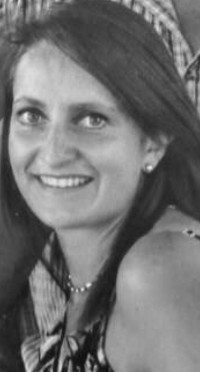 Biography
My Bod
yTalk Story..
Until 2013 my career was in the Banking industry. The long hours, very demanding deadlines and targets took its ultimate toll... My health !!
After visiting several Doctors and Specialists - waiting for hours in queues and gallons of blood samples later I was given endless medical labels; a hand full of drugs to take daily and was advised "this may help". Until the last visit to the Doctor' s in July 2013 where I was given a prescription for anti-depressants. That was it...
Needless to say that prescription was never collected...
Shortly after I went to South Africa to see my family, my father took me to my first of many BodyTalk sessions to a remarkable Practitioner - Marius Grobler from Bethlehem.
I was so immensely impressed that after my first visit that I decided this is what I am going to do for the rest of my life..
BodyTalk was the ultimate missing link !!
I resigned from the bank and enrolled in my new adventure from October 2013.
Had my courses with the most inspirational lady Karen Best in Basingstoke UK.
That is when my life really started !!
Proud to say that I am now part of the amazing Bodytalk family.
I absolutely Love working with BodyTalk and can't wait to share this non-invasive and incredibly effective modality with the world. I am constantly amazed and fascinated by the profound results and the feedback from my clients.
I am also equipped with the Bionicer/I-feel (previously known as the ETA scan) to enhance my practice. This compliments the BodyTalk session with something tangible as your body will be scanned and the information collected will then compared to the data of the pre-programmed frequencies of an optimal healthy body. The imbalances are identified and dealt with immediately.
And then your Body will heal itself..
BodyTalk courses taken to date:
Access
Fundamentals 1 & 2
Fundamentals Integration
Principles of Consciousness
Bio-dynamics
Macro-Cosmic Mind
Matrix Dynamics
Anatomy & Phisiology and Lymph drainage
BodyTalk for Animals
Practitioner Development Program, Malang, Indonesia with

Loesje Jacob
Body Ecology with Dr Laura Stuve
Epiginetics with Dr Laura Stuve
Demistify BodyTalk with Dr Laura Stuve
Mindscape
Fundamentals Study Group with Dr John Veltheim
Principles of Consciousness Study Group with Dr John Veltheim
Practitioner Reflex with Dr John Veltheim
Energetics with Dr John Veltheim
Body Psychology Shoulders Hips and Spine with Dr John Veltheim
Session intensives with Dr John Veltheim
Session Intensive with Loesje Jacob
Session intensive with Dr Janet Galipo
Other courses:
Natural way of Living
Craniosacral Fascial Therapy with Dr Barry Gillepsie