Joel Lankford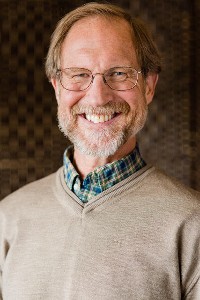 Biography
I
was blessed to start a career in 1980 in hospital and healthcare administration with Providence Healthcare.


I have also been a lifelong athlete - focusing on wellness through exercise, flexibility, nutrition, and meditation. Unfortunately, in my 50's, I discovered that injuries and accumulated job stresses were robbing me of health and vitality - and there seemed to be little in my good health regimen that was turning the tide.

My search for renewed vitality led me to Body Talk - first receiving sessions, then using Access and then becoming a practitioner. What a wonderful gift!!

Now, as a result of my journey and great good fortune, I am privileged to work with people to help them balance their bodies, minds and spirits with Body Talk.

I provide BodyTalk sessions at Red Willow Center for Health and Healing in Missoula.


Call me at 406-529-2190 for a free consultation and evaluation. Or you can email me at lankfordjoel1@gmail.com or visit my website at http://balancedhealth.me.
Joel Lankford, CPA, CBP, PaRama BP

Training:

2013 BodyTalk:
Access - with Kathy Mangan

2014 Body Talk:
Body Talk Fundamentals - with Kathy Mangan
Principles of Consciousness - with Mary Shields
Bio-Dynamics - with Katherina Hirsch
Fascial Energetics I - with Kerry D'Ambrosio
Other: Accunnect Connect - with Kaimi Pillipovich

2015 BodyTalk:
Lymphatic Drainage & A&P with Tracy Clark
Macrocosmic BodyMind - with Sylvia Muiznieks
Matrices - with Sylvia Muiznieks
Mindscape - with Angela Adkins
Other: Reiki 1&2 with Diana Schmelling
Accunect Zoom with Kaimi Pillipovich
2016:
Body Ecology with Laura Stuuve
2017:
PaRama with Sylvia Muiznieks