Kathleen Erickson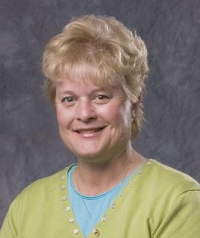 Mrs. Kathleen Erickson
CBP, PaRama BP, Microscopist, Reiki Master, CBP, Parama BP
Clinic


, UT 84725
USA
Phone: 435-231-1902
2bethelight@gmail.com

Biography
Kathleen Erickson,

Bodytalk Practitioner,

Microscopist,

Nutritional

Wellness Consultant

Welcome,

I have a love for learning. Learning and knowledge allows me to bring health and well being into our lives. Bodytalk is a comprehensive system of allowing the innate wisdom of your body, mind and spirit to prioritize its needs for a balanced way of being.

I have completed the following seminars in the International Bodytalk Association:

Modules I and II, Module 3, Module 4/7, Module 6, Module 9, Mindscape,

PaRama Break Through I and II, Family Systems Constellation, Right Brain, Chinese Medicine, Pa Rama I and II, Finding Health I and II.




The following is a biographical sketch of Kathleen Erickson.

Bachelor of Arts (1974), Brigham Young University, Early Childhood and Elementary Education
Reiki Master
President of International Microscopy Association New Biology 2002 -2005
Trained and certified microscopist by Dr. Robert Young
National Certified Phlebodomist
Certificate of Herbology from Dr. John Christopher
Certificates of Applied Kinesiology I & II
Certificate of Iridology
Certificate of Reflexology
Extensive knowledge and use of homeopaths and essential oils

Founder and president of the Explore Knowledge Academy Charter Public School in the Clark County School District (Las Vegas, Nevada)
Certified Elementary School Teacher in Las Vegas, Nevada
Appointed member of the City of Henderson comprehensive planning committee
Member of the Nevada State College planning committee
Appointed parent coalition member of the Nevada State Board of Education that created state regulations for home schooling under the Nevada Revised Statutes
Founder and President of the first Nevada Home Schooling Organization
Mother of eight children, grandmother of 22 grandchildren
Cub Scout leader, Boy Scout leader, Girl Scout leader, soccer coach, camp director, defender of the United States of America's constiturion and active in my religious faith.