Louise Sanders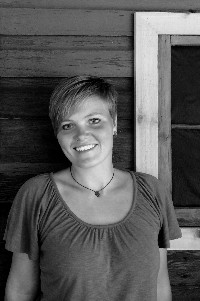 Biography
By an early age, Louise knew that she wanted a career in healthcare. In Grade 9, she began her search for the perfect field and spent a day with a local massage therapist. Though this interested Louise a great deal, after graduation, she felt drawn to take the 4 year physiotherapy degree at the University of Manitoba. After obtaining her Bachelor of Medical Rehabilitation, Physical Therapy, she worked in the private sector for 4 years. She had much success with her clients, but for those who would not improve with her treatments, she felt that there was more to understand about the physical body. Turning toward more complimentary "physical" therapies, she found Acupuncture, Bowen Therapy, and Low-Intensity Laser Therapy. These additional modalities helped some of the more "difficult" clients, but for those who could not find relief and for those who continually relapsed, Louise knew that she had to delve beyond the physical body and turn toward a modality that was truly holistic: one that included mental, emotional, and spiritual aspects, along with the physical. Louise turned to BodyTalk and became a Certified BodyTalk Practitioner and a member of the International BodyTalk Association.
In January 2014, Louise opened her own wellness clinic in Winkler, Manitoba to offer physiotherapy and BodyTalk. After nearly 2 years of integrating the two, she felt unaligned with physiotherapy. She chose to only offer BodyTalk to her clients and use physiotherapy skills only when it is the client's priority, not hers. She much prefers to now address to WHOLE client, emotional, mental, spiritual and not only the physical. Louise works alongside her sister, Elaine.
Louise is a coordinator of BodyTalk courses and enjoys inviting instructors to come to the Winkler area to help create a strong BodyTalk community. Louise is very interested in her own personal development with all the courses offered by the IBA. She is an Advanced CBP, and her goal is to become an Access and BodyTalk Fundamentals Instructor.
Courses taken:
Bachelor of Medical Rehabilitation Physical Therapy
Acupuncture for Physical Therapists
Bowen Therapy
Low-Intensity Laser Therapy Training
BodyTalk Access
Module 1+2: Fundamentals
Module 3: Consciousness
Module 4/7: Bio-Dynamics
Module 5: Lymphatic Drainage
Module 6: Macrocosmic Bodymind
Module 8A: BodyTalk for Animals
Module 9: Matrix Dynamics
BodyTalk Advanced Integrative
MindScape
Advanced MindScape
BodyTalk Fascial Energetics
Members Conference 2015
Energetics (taught by the founder, John Veltheim)
Practitioner Reflex (taught by the founder, John Veltheim)
The Soul's Journey and the 3 Brains (taught by the founder, John Veltheim)
Contact Louise at Step Ahead Wellness
Phone: 204-331-6285
Mobile: 204-825-4328
Email: stepaheadwellness@outlook.com
Website: stepaheadwellness.com