Linda Thursby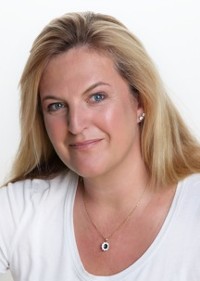 Linda Thursby
Remedial & Sports Therapy ITEC, Reiki,, CBP, Parama BP
Clinic
Barn Therapy Centre
Keswick Barn, Intwood
Norwich, Norfolk NR4 6TG
UK
Phone: 07788 456 456
linda@barntherapy.com
www.barntherapy.com
Biography
Trained in 1995 with the First Module of BodyTalk with John Veltheim, but was attuned to Reiki by John in 1993 and coordinated his workshops in Norfolk, UK for him.
Practitioner in 1996 and practiced on friends and family whilst bringing up my kids.
Joined the UK matrix in 2006 and helped with the UK matrix as well as holding the post of Chair for the BodyTalk UK Network.
I have a background in Sales and Marketing that I use to help spread the word of BodyTalk and the work I do.
Other disciplines that I offer are :
Sports and Remedial Massage, Pelvic Correction, Reiki (attuned by John Veltheim), Myofascial Release, Ultrasound, Intuitive Healer
I have a clinic on the outskirts of Norwich and also have National and International clients who visit. Distant sessions are available.
Having fallen of a horse my neck when I was 15 years old it took 24 years to find out that I had fractured my neck. But some how my body held everything together and I still managed to have a good sporting career as a fencer during my school days.
BodyTalk has certainly been a part of my life for a long while and the effects personally and also around me, make me realise each day that I am in the right job.
It still amazes me, educates me, expands my knowledge of the body and makes be understand the complex nature of the body and mind, but how simple and effective techniques can just re link, reboot and re energise the body and mind.
Email me or contact me if you would like to know more, to book an appointment or arrange regular distant sessions. I am bilingual in French and available for talks.