Claire Price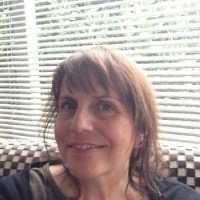 Biography
Born with an intense curiosity about the connection between mind, body and spirit, I have spent most of my life on a path of personal and spiritual growth. I have always had a strong interest in natural health.
After a major career change several years ago, I trained in Fascial Kinetics Bowen therapy and then in Myofascial Release Therapy, having earlier developed a fascination about the workings of the body's fascia and its relation to emotional and other issues. I completed a Certificate in Health Sciences (anatomy and physiology), as part of that training.
In 2017 I became aware of the Body Talk System, started the training and became a Certified Body Talk Practitioner in March 2018, only six months later. I have completed several advanced Body Talk courses, including Module 3, Principles of Consciousness, Module 4/7, Biodynamics, Module 6, Macrocosmic mind and Module 9, Matrix Dynamics. I have also completed Body Talk Direct and the Soul's Journey and Three Brains courses. Further I have done Mindscape and Advanced Mindscape. I am a practising member of the International Body Talk Association , the New Zealand Body Talk Association, the Aotearoa Bowen Association and a member of the International Institute of Complimentary Therapists.
Body Talk has had a significant impact on my own health, well-being and beliefs. I have also witnessed many incredible changes in others who have received sessions. Facilitating shifts for others with this work is a very humbling privilege.
I am available for in person sessions at my Gisborne, New Zealand clinic and also for distance or remote sessions. Please contact me for an appointment at clairepricenaturalhealth@gmail.com or on +64 21 146 7129. More detailed information is available on my website www.clairepricenaturalhealth.co.nz.