Jonathan Joseph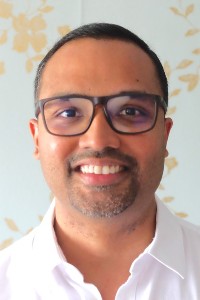 Biography
Jonathan has been a pilot for the last 18 years and was first introduced to BodyTalk in 2009 in New Zealand. What began as a quest to resolve long standing issues with leg and back pain, turned into a fascination with The BodyTalk System as a non-invasive holistic approach to wellness.

"I have always been interested to understand why we do what we do and was initially drawn to psychology, even planning to further my studies in this field. BodyTalk takes that approach to a whole new level with The Dynamic Systems Theory, where everything is connected."

Jonathan completed the Fundamentals Course in June 2016 and monitored in October 2016. He qualified as a Certified BodyTalk Practitioner in October 2016.

"While preparing for my certification, I worked on a wide variety of clients both 2 legged and 4 legged. It is wonderful to see the shift and changes in people and animals with just Fundamentals. It was my driving force to complete my certification in 4 months."

Jonathan is based in Kuala Lumpur, Malaysia and is very excited to be part of growing the BodyTalk System in Malaysia.