Ellany Whelan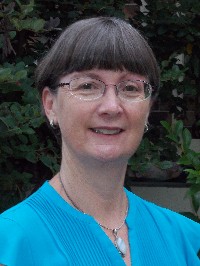 Biography
After my first BodyTalk session in 2005 I was hooked - and became a Practitioner in 2006. Since then I have also completed the Advanced modules 3, 4/7, 6, 9, BodyTalk for Animals, BodyEcology and Traditional Chinese Medicine for Bodytalkers. And I continue to be excited, awed and passionate about this system that is so encompassing, safe, effective and intrinsically holistic.

Having had many years of searching for answers, I know the frustration that comes from dealing with chronic symptoms, when standard testing states that everything is 'normal' - yet it obviously is not! To work with a system that does not rely on tests, and is able to go beyond the limitations inherent with such connection, is so empowering for both the client and the practitioner. BodyTalk allows us to work with what is in place, not what we 'need to find' in place.

I understand that we are all at a different stage on our paths to wellness - some are taking tentative first steps into this new world of energy/consciousness medicine, others have well-worn tracks with different modalities. I know that BodyTalk has something to offer to all, to help us on our way.

If you have any questions, or wish to make an appointment, please call me on 0438 138 500, or email ellanywhelan@gmail.com . I look forward to assisting you on your journey to wellbeing.

Warmest regards,

Ellany