Jenny Lehr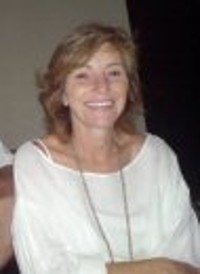 Jenny Lehr
CBP, Parama BP, CBP
Clinic
House on the Hill, Thatching B&B gate, Mount West, Curry's Post Rd
Mount West, Curry's Post Rd
Nottingham Road, ZN 3280
South Africa
Phone: 829023828
jenny@eventplus.co.za
House on the Hill, Thatching B&B gate, Mount West, Curry's Post Rd
Biography
Jenny Lehr qualified as one of the first BodyTalk Practitioners in South Africa in 2005 and has been an active BT member, practicing ever since...


Having been raised in the rural Transkei SA, where both her parents were doctors, she spent much of her childhood in their practice and the operating rooms of her parent's hospital in Lusikisiki. As an adult however, Jenny became fairly adamant that she would not be involved in this medical world.


Whilst still at University, Jenny traveled to Europe, where she met and fell in love with a German national, Micky. They got married and had 2 children. In Germany, Jenny and Micky worked in the Entertainment industry and despite extreme demands of this career, Jenny continued her studies through UNISA in order to complete her Communications degree. After 10 years, Jenny and her family moved back to SA.


Living in Johannesburg, Jenny opened her own Communications and PR Company, but after a demanding 10 years in this career, Jenny accepted a job as a Marketing Communications Consultant.


After a personal illness, with little help from 'conventional' medicine, Jenny attended a public talk on BodyTalk. This talk was to change her life, because what she heard resonated with her deeply... Jenny realised that she had finally found her passion and life purpose!


After attending the presentation, Jenny completed her training in BodyTalk and qualified to become a practitioner. BodyTalk quickly became her focus and with no desire to return to the corporate world, she opened her own practice in Johannesburg in 2005.


In 2008, Jenny and Micky moved from Johannesburg to the Kwa-Zulu Natal Midlands where they now live on a nature reserve, close to the village of Nottingham Road. Jenny quickly opened her new BodyTalk practice despite worrying about the viability of it due to the distance from her established client-base in Johannesburg and now being in a new small, rural community. Her concerns proved unfounded as many clients simply followed her from Johannesburg, while locals quickly embraced her BT modality, her professionalism and her compassion. She now has a very well-established practice in the Natal Midlands, with many clients coming from afar and "regulars" who come up to see her regularly from Pietermaritzburg and Durban. A large segment of her client base is now made up of a "distance-session" component, which has also enabled her to start building a global client base.


To date, Jenny has qualified in all BodyTalk and PaRama modules, as well as BodyTalk for Animals (where she has become well known in the region) and several additional specialised courses including; Eastern Medicine; Body Psychology; Structural Integration; Founders Session Intensive; BodyTalk Interactive; Group BodyTalk Session / Grief; Right Brain Practical and MindScape.


Today, Jenny remains uplifted on her journey, where she feels she is rewarded continuously, witnessing the changes and healing in so many of the people and animals that she works with. She is grateful to see how they have found more joy, peace, understanding, pain relief, mobility and so much more... Her credibility and vast experience as a passionate BT therapist with natural healing ability, most importantly also offers clients a new awareness about themselves, why "dis-ease" occurs and how healing can become a reality.


Jenny continues with her studies as often as possible, not only to increase her own understanding and knowledge but also in the hope that she can offer her clients an even better and more powerful access to the understanding and implementation of healing in this progressive and vast field of healthcare.