Stacey Tessis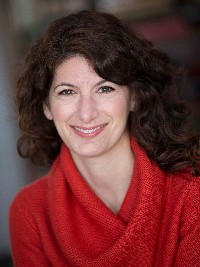 Biography
In response to life's challenges, I spent years trying to address my emotional and physical health issues. While I did find some approaches to help me manage my symptoms and cope better, I could not accept that this was as good as it gets.


And then I found BodyTalk. I was surprised at how effective it was and how it started to make a difference after only a few sessions. After experiencing firsthand how BodyTalk improved my quality of life, I became inspired to offer the same possibility for healing and personal, professional and spiritual growth to others.

It often surprises people to learn that I'm an energetic healer specializing in BodyTalk.

"But you're so grounded!" they say in disbelief. That's true. I am practical, detail-oriented, and efficient, and insightful. I gained a lot of these skills while working in the corporate world for the first eight years of my career and running my own parent coaching and autism consulting practice (www.inspiretoshine.com).

And I'm highly intuitive, creative and compassionate, able to connect on a deep level, to focus and really listen to people so they feel heard. I've honed these skills while supporting families and their children with autism and other special needs.
It's the combination of these qualities that makes me unique and effective as a BodyTalk practitioner.

What also sets me apart:
1) My training in Narrative Therapy and as a life and parent coach has taught me to be inquiring and to ask the right questions to quickly uncover the root causes of your symptoms.

2) My specialized knowledge of child development, cognitive functions, autism spectrum and related developmental disorders, sensory integration, learning challenges, anxiety and trauma. I have learned to expand this knowledge base to all of my healing sessions, so you can eliminate your physical, emotional and mental blocks and become your Best Self.

MY PRACTICE
I empower adults and children to become their Best Self by eliminating physical, emotional and mental blocks that result from stress, trauma, injury and developmental challenges.
More than half of my healing practice is dedicated to helping children, teens and young adults resolve the root causes of their symptoms, improving their frame of mind, energy and overall health. My clients have experienced significant improvements in:

- ability to focus and complete tasks

- anxiety

- behavioral and emotional regulation
- deficits associated with ADD/ADHD, autism and other neurodevelopmental disorders

- developmental delays

- executive functioning and learning abilities
- mood
- pain and muscle tension

- personal, emotional, professional/academic, and spiritual growth

- relationships with peers and family members
- sleep
My clinic is located in uptown Toronto in Ontario, Canada. I also provide very effective long-distance sessions for clients across the globe.